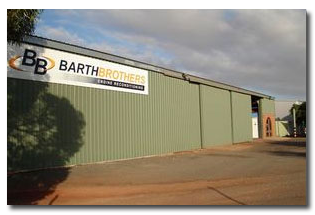 Where it began
Barth Brothers Engine Reconditioning began trading in 1992. Brothers Hanz and Ray Barth started their business in a small rented workshop with only a portable boring bar, lathe and milling machine. The business has now grown into a fully equipped 550 square metre workshop.
Now with a staff of 10, the Brothers have emerged as one of the largest engine reconditioners outside of the Metro area.
Keeping with the times
As members of both the ERA (Engine Reconditioners Association) and the MTA (Motor Traders Association), Barth Brothers keeps abreast of the latest changes within the industry.
As technology and the needs of customers change, so does the equipment needed to service these customers. Barth Bros. is proactive in keeping up to date with modern machines and practices, constantly updating both plant and equipment.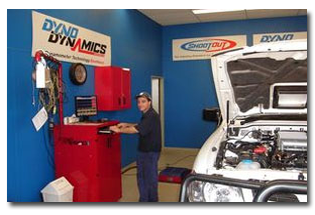 Personal Service
Hanz and Ray are directly involved with every job that passes through the doors. It is this hands on approach to business that has lead to Barth Brothers being highly regarded throughout the North West.
Barth Brothers are proud to be the preferred reconditioners for most Pilbara mechanical repair centre's and is trusted to carry out involved machining work for major mining and shipping companies in the area.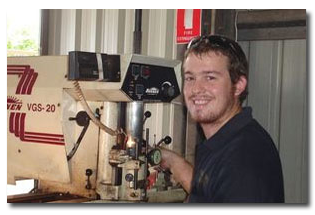 Community
As locals with family in the area, Barth Brothers are committed to the Pilbara, sponsoring many community events and sporting teams. This sense of community is also shown through actively employing and training apprentices. Currently there are three on staff at various levels of their trade.